Alexion OneSource is available at no cost to people living with PNH
OneSource™ is here to help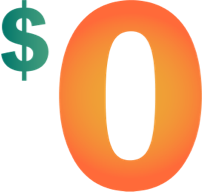 out‑of‑pocket costs for eligible patientsa,b
The Alexion OneSource CoPay Program provides financial assistance by covering eligible patients' out-of-pocket medication and infusion costs associated with ULTOMIRIS up to $15,000 US dollars per calendar year
Valid only for patients with commercial insurance who have a valid prescription for a US FDA–approved indication of ULTOMIRIS. Not valid for costs eligible to be reimbursed by government insurance programsc or other federal or state programs (including any state prescription drug assistance programs)
Additional requirements may apply. Contact Alexion OneSource for more information on patient eligibility
You're not alone. Alexion OneSource is available at no cost to people living with PNH, providing one-on-one support. We are ready to help you with: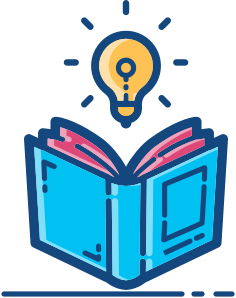 Education
Resources and materials about PNH
Answers to questions about PNH and treatment logistics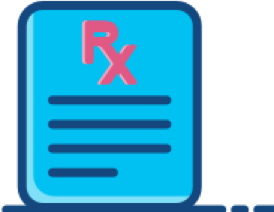 Health insurance
information
Helping you understand ULTOMIRIS health insurance coverage
Exploring alternative funding options and financial resources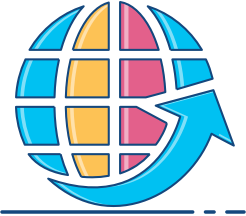 Continuity of care
Personalized support in maintaining therapy during major life events, such as a move or a change in job, insurance status, or doctor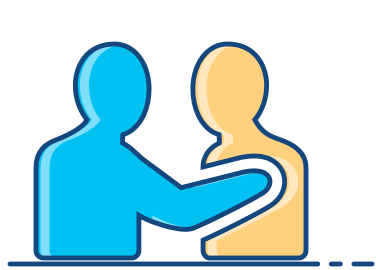 Community connections
Information about

in-person

and online meetings and events
Connecting you with other people living

with PNH
aBased on typical commercial patient out-of-pocket deductible limits.
bAdditional terms and conditions apply. Please contact OneSource with additional questions.
cIncludes Medicaid, Medicare (including Medicare Part D), Medicare Advantage Plans, Medigap, Veterans Affairs, Department of Defense, or TRICARE. Patients residing in Massachusetts, Michigan, Minnesota, and Rhode Island are eligible for assistance with medication costs but are not eligible for assistance with infusion costs.

Contact OneSource at 1-888-765-4747, email OneSource@Alexion.com, or visit www.AlexionOneSource.com
---
Resources for people living with PNH
It is natural to think you are alone when you are diagnosed with PNH, because it is a rare disease. Communicating with others who have had similar experiences and who understand can make a difference.
The Aplastic Anemia and MDS International Foundation
(AAMDSIF)
Supports, connects, and educates patients, caregivers, and health professionals on bone marrow failure diseases worldwide. It promotes and invests in collaborative clinical research to accelerate the discovery of better treatments and cures for aplastic anemia, myelodysplastic syndrome (MDS), PNH, and related bone marrow failure diseases.
Learn more
National Organization for
Rare Disorders (NORD)
A not-for-profit organization dedicated to helping people with rare disorders such as PNH.
NORD and the NORD logo are registered trademarks of the National Organization for Rare Disorders.
NORD is a registered 501(c)(3) charity organization.
Learn more
---
Learn more about PNH
When it comes to living with PNH, a good first step is education. Learn more about PNH and how to manage it with these helpful materials.
Ask your doctor or contact Alexion OneSource about getting the ULTOMIRIS Patient Starter Kit.
Downloadable resources (PDF)
Downloadable
resources (PDF)
Talk to your doctor about ULTOMIRIS
Talk to your doctor about long-acting ULTOMIRIS for extended control of your PNH between infusions.
LEARN MORE
Ongoing support to help you keep going
Support is available every step of the way. Share your email address to get helpful PNH information delivered right to your inbox.
SIGN UP FOR SUPPORT
---
Glossary
anemia

The condition of having a lower-than-normal number of red blood cells or amount of hemoglobin. Anemia reduces the ability of the blood to carry oxygen and is sometimes found in PNH.

blood clots

Blood clots form when parts of your body's blood clump together. In a healthy body, this clumping can stop bleeding when you're cut or injured, but in certain conditions, these clumps can block blood flow in the veins and arteries, which can be dangerous. In PNH, a clot can happen at any time and can cause serious health problems.

bone marrow

Soft tissue inside your large bones. Stem cells, contained in your bone marrow, work to create parts of your blood: red blood cells, white blood cells, and platelets.

breakthrough hemolysis

Breakthrough hemolysis is defined as at least 1 new or worsening symptom or sign of hemolysis that occurs along with elevated LDH levels (after LDH levels were previously reduced through treatment). Breakthrough hemolysis may lead to complications.

C5

Part of the complement system. C5 usually works to destroy disease-causing pathogens like bacteria by poking holes in them. In PNH, C5 also targets red blood cells that are missing protective proteins.

complement

Part of the immune system. In healthy individuals, complement is a sequence of reactions in the blood that is part of the body's natural defense system. It helps fight against bacteria and other foreign matter in the body.

FACIT-Fatigue

FACIT stands for Functional Assessment of Chronic Illness Therapy. The FACIT-Fatigue scale can be used to measure fatigue. FACIT-Fatigue scores can range from 0 to 52, with higher scores indicating less fatigue.

hemolysis

Breakdown of red blood cells. Hemolysis is the main cause of major health problems in PNH.
intravascular hemolysis (IVH)

Hemolysis that occurs inside the blood vessels. In PNH, IVH is caused by complement, including the protein C5, and is the major cause of PNH signs and symptoms.

kidney damage

Healthy kidneys clean your blood by removing excess fluid, minerals, and wastes. They also make hormones that keep your bones strong and your blood healthy. In PNH, the blood cells that burst release iron and hemoglobin into your system. As a result, blood vessels and tissues in the kidneys can get injured. This injury reduces the level at which your kidneys work.

lactate dehydrogenase (LDH)

LDH is an enzyme found in red blood cells that is released during hemolysis. Lab tests to measure LDH levels can help to assess PNH disease activity.

paroxysmal nocturnal hemoglobinuria (PNH)

A disease where red blood cells are created without certain protective proteins. This causes them to break down (a process called hemolysis) and can result in serious health problems. Signs and symptoms include stomach pain, difficulty swallowing, anemia, shortness of breath, and fatigue. Life-threatening complications from PNH include blood clots, which may lead to kidney failure and damage to your other organs.

proteins

Proteins are the building blocks of life. The body needs proteins to repair and maintain itself. In PNH, some or all red blood cells lack an important protective protein. Without this protein, PNH red blood cells are attacked by complement, part of the body's natural defense system, resulting in hemolysis.

red blood cells (RBCs)

A type of cell found in your blood that delivers oxygen and removes waste (carbon dioxide) in your body. Red blood cells affected by PNH are attacked and destroyed because they are missing a protective protein.

white blood cells (WBCs)

A type of cell found in your blood that helps your immune system fight disease and infection.
IMPORTANT SAFETY INFORMATION INCLUDING BOXED WARNING
What is the most important information I should know about ULTOMIRIS?
ULTOMIRIS is a medicine that affects your immune system and can lower the ability of your immune system to fight infections.
ULTOMIRIS increases your chance of getting serious and life-threatening meningococcal infections that may quickly become life-threatening and cause death if not recognized and treated early.
You must receive meningococcal vaccines at least 2 weeks before your first dose of ULTOMIRIS if you are not vaccinated.
If your healthcare provider decided that urgent treatment with ULTOMIRIS is needed, you should receive meningococcal vaccination as soon as possible.
If you have not been vaccinated and ULTOMIRIS therapy must be initiated immediately, you should also receive 2 weeks of antibiotics with your vaccinations.
If you had a meningococcal vaccine in the past, you might need additional vaccination. Your healthcare provider will decide if you need additional vaccination.
Meningococcal vaccines reduce but do not prevent all meningococcal infections. Call your healthcare provider or get emergency medical care right away if you get any of these signs and symptoms of a meningococcal infection: headache with nausea or vomiting, headache and fever, headache with a stiff neck or stiff back, fever, fever and a rash, confusion, muscle aches with flu-like symptoms and eyes sensitive to light.
Your healthcare provider will give you a Patient Safety Card about the risk of meningococcal infection. Carry it with you at all times during treatment and for 8 months after your last ULTOMIRIS dose. It is important to show this card to any healthcare provider or nurse to help them diagnose and treat you quickly.
ULTOMIRIS is only available through a program called the ULTOMIRIS REMS. Before you can receive ULTOMIRIS, your healthcare provider must: enroll in the ULTOMIRIS REMS program; counsel you about the risk of meningococcal infection; give you information and a Patient Safety Card about the symptoms and your risk of meningococcal infection (as discussed above); and make sure that you are vaccinated with a meningococcal vaccine, and if needed, get revaccinated with the meningococcal vaccine. Ask your healthcare provider if you are not sure if you need to be revaccinated.
ULTOMIRIS may also increase the risk of other types of serious infections. Make sure your child receives vaccinations against Streptococcus pneumoniae and Haemophilus influenzae type b (Hib) if treated with ULTOMIRIS. Call your healthcare provider right away if you have any new signs or symptoms of infection.
Who should not receive ULTOMIRIS?
Do not receive ULTOMIRIS if you have a meningococcal infection or have not been vaccinated against meningococcal infection unless your healthcare provider decides that urgent treatment with ULTOMIRIS is needed.
Before you receive ULTOMIRIS, tell your healthcare provider about all of your medical conditions, including if you: have an infection or fever, are pregnant or plan to become pregnant, and are breastfeeding or plan to breastfeed. It is not known if ULTOMIRIS will harm your unborn baby or if it passes into your breast milk. You should not breastfeed during treatment and for 8 months after your final dose of ULTOMIRIS.
Tell your healthcare provider about all the vaccines you receive and medicines you take, including prescription and over-the-counter medicines, vitamins, and herbal supplements which could affect your treatment.
If you have PNH and you stop receiving ULTOMIRIS, your healthcare provider will need to monitor you closely for at least 16 weeks after you stop ULTOMIRIS. Stopping ULTOMIRIS may cause breakdown of your red blood cells due to PNH. Symptoms or problems that can happen due to red blood cell breakdown include: drop in your red blood cell count, tiredness, blood in your urine, stomach-area (abdomen) pain, shortness of breath, blood clots, trouble swallowing, and erectile dysfunction (ED) in males.
ULTOMIRIS can cause serious side effects including allergic reactions to acrylic adhesive. Allergic reactions to the acrylic adhesive may happen with your subcutaneous ULTOMIRIS treatment. If you have an allergic reaction during the delivery of subcutaneous ULTOMIRIS, remove the on-body injector and get medical help right away. Your healthcare provider may treat you with medicines to help prevent or treat allergic reaction symptoms as needed.
What are the possible side effects of ULTOMIRIS?
ULTOMIRIS can cause serious side effects including infusion-related reactions. Symptoms of an infusion-related reaction with ULTOMIRIS may include lower back pain, tiredness, feeling faint, discomfort in your arms or legs, bad taste, or drowsiness. Stop treatment of ULTOMIRIS and tell your healthcare provider or nurse right away if you develop these symptoms, or any other symptoms during your ULTOMIRIS infusion that may mean you are having a serious infusion reaction, including: chest pain, trouble breathing or shortness of breath, swelling of your face, tongue, or throat, and feel faint or pass out.
The most common side effects of ULTOMIRIS in people treated for PNH are upper respiratory tract infection and headache.
The most common side effects of subcutaneous administration of ULTOMIRIS in adults treated for PNH are local injection site reactions.
Tell your healthcare provider about any side effect that bothers you or that does not go away. These are not all the possible side effects of ULTOMIRIS. For more information, ask your healthcare provider or pharmacist. Call your healthcare provider right away if you miss an ULTOMIRIS infusion or for medical advice about side effects. You may report side effects to FDA at 1-800-FDA-1088.
Read the Instructions for Use that comes with subcutaneous ULTOMIRIS for instructions about the right way to prepare and give your subcutaneous ULTOMIRIS injections through an on-body injector.
INDICATION
What is ULTOMIRIS?
ULTOMIRIS is a prescription medicine used to treat:
adults and children 1 month of age and older with a disease called Paroxysmal Nocturnal Hemoglobinuria (PNH).
adults with PNH when administered subcutaneously (under your skin).
It is not known if ULTOMIRIS is safe and effective in children younger than 1 month of age.
Subcutaneous administration of ULTOMIRIS has not been evaluated and is not approved for use in children.
Please see the accompanying full Prescribing Information and Medication Guide for ULTOMIRIS, including Boxed WARNING regarding serious and life-threatening meningococcal infections/sepsis. Please see the accompanying Instructions for Use for the ULTOMIRIS On Body Delivery System.